The Nigerian music industry has been plunged into mourning following the sudden demise of popular rapper, Oladips. The cause of death is yet to be determined, but the news has sent shockwaves through the entertainment world and fans alike....Click Here To Continue Reading>>
Oladips, whose real name is Oladipupo Olabode Oladimeji, was known for his energetic stage presence and powerful lyrics.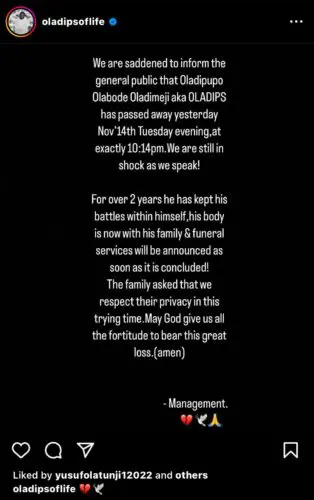 Oladips was not only a talented rapper but also a kind and generous person. He was always willing to lend a helping hand to those in need and was a beloved member of the music community.
His untimely passing is a huge loss to the Nigerian music industry. He will be deeply missed by his fans, friends, and family.
Rest in Peace, Oladips.